Recently, Stevie Awards International Business Awards has announced the names of businesses winning the Gold, Silver and Bronze Award in different categories. Specifically, there were 8 technological solutions FPT was honored with. 
This is not only the unique prize system which recognizes business innovation across the entire Asia-Pacific region, but also one of the most prestigious technology awards worldwide because of the rigorous scoring criteria. 
This year, the award received 3.700 nominations from 61 countries around the world. More than 230 worldwide experts from different fields such as eBay Product Management Director, Amazon Application Science Director, Paypal Security Engineer…participated in public voting to evaluate and vote on products and solutions to select Gold, Silver and Bronze awards in prize categories.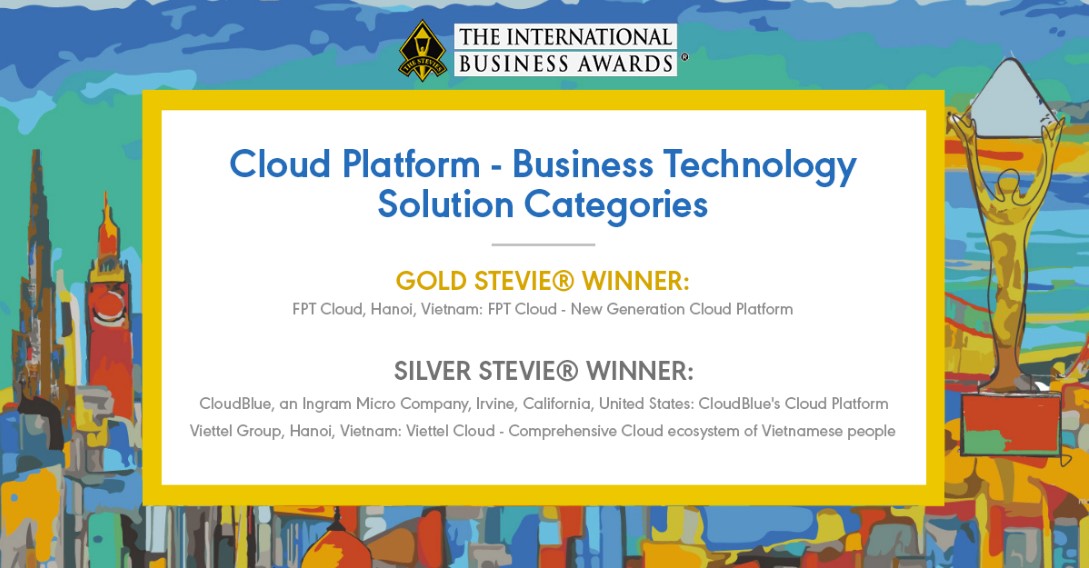 With the limitation of 04 Gold awards, 01 Silver award and 03 Bronze awards, FPT is one of the few outstanding companies to gain many achievements this season. Moreover, the organizers mentioned FPT in the news announcement regarding the prizes. 
In the New product category, FPT possesses 07 honored technology products and solutions naming: Cloud computing platform – FPT Cloud; Remote digital signature – FPT.eSign; Electronic contract – FPT.eContract; Comprehensive business automation ecosystem for businesses – UBot; Digital commerce and experience services; Audio anomaly detection solution – SoundAI and Process automation solution for the insurance industry – Confidon. In the Website – online training category, Online education system – VioEdu is the only solution to win the Gold Award. 
Cloud computing platform – FPT Cloud receives the only Gold award in the Cloud computing field. FPT Cloud is a cloud computing platform with distinct advantages such as AI integration, multi-layer security model, unified management interface… The platform has more than 80 powerful Cloud computing services from Infrastructure as a Service (IaaS) to Platform as a Service (PaaS), Application as a Service (SaaS) complying with leading security criteria such as PCIDSS, ISO 27017:27013. FPT Cloud also owns a wide variety of other prestigious certificates and awards domestically and internationally, affirming the outstanding quality of Vietnamese technology products and becoming a trusted partner of more than 3,000 enterprises in various industries and fields. 
Remote digital signature – FPT.eSign and Electronic contract – FPT.eContract are a pair of solutions that go hand in hand with organizations and businesses in digitizing the signature of papers and contracts for convenience, safety, and speed. As Vietnam undergoes a digital revolution FPT.eSign và FPT.eContract have been applied in thousands of organizations and many provinces as well as cities. FPT.eSign is the leading digital signing service in the Vietnamese market with more than 70% market share, issuing mỏe than 10,000,000 digital certificates each year. FPT.eContract has quickly been trusted and used by more than 1,500 organizations and enterprises in various fields such as Finance – Banking, Insurance, Securities, Manufacturing, Real Estate – Construction, Sales retail… Moreover, FPT.eContract plays a vital role in the signing of more than 4,000,000 users with up to 2,000,000 documents/contracts successfully signed.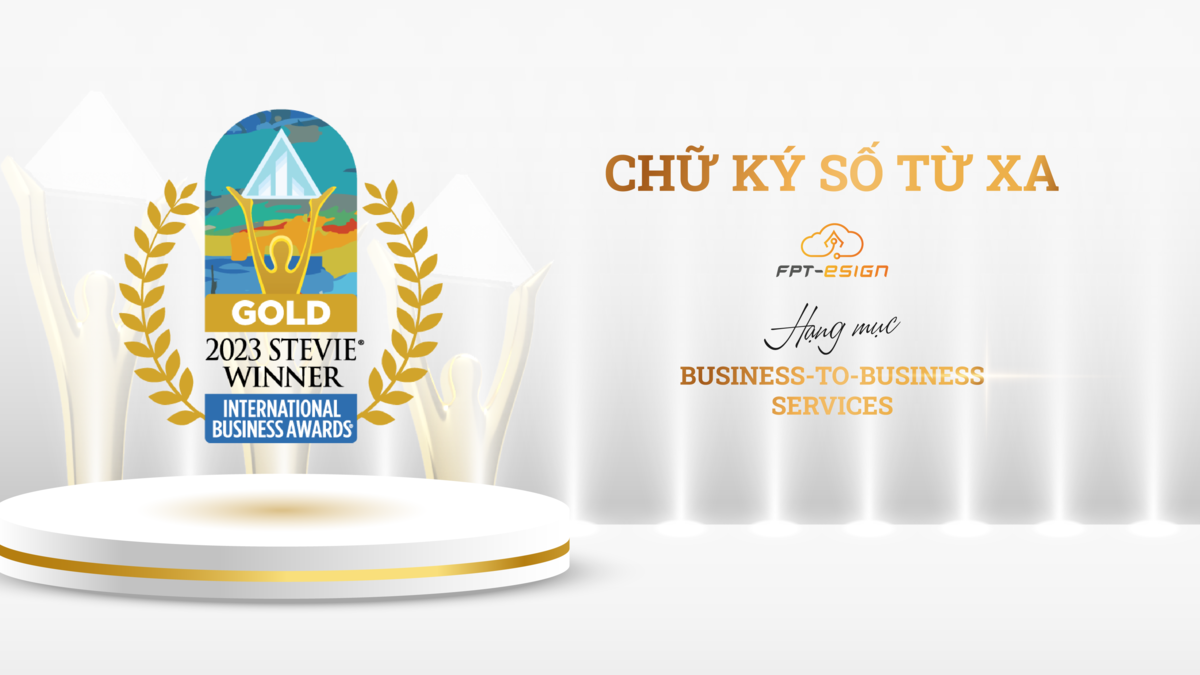 Comprehensive business automation ecosystem for businesses – UBot uses core technology naming Robotic process automation (RPA), integrated with Optical Character Recognition (OCR) and AI technology to achieve Intelligent Automation (IA). UBot's advanced technology system contains hundreds of virtual robots capable of stimulating human operations in repetitive tasks in the computer environment, continuously performing tasks based on sequential programs and automating business operations. The UBot ecosystem is a one-stop solution for the Accounting & Finance department, with powerful tools in the purchasing process (UBot Invoice, Ubot Matching, UBot ePayment, UBot Statement Checking) and sales process (UBot Sales Order, UBot Sale Invoice, UBot Payment Reminder).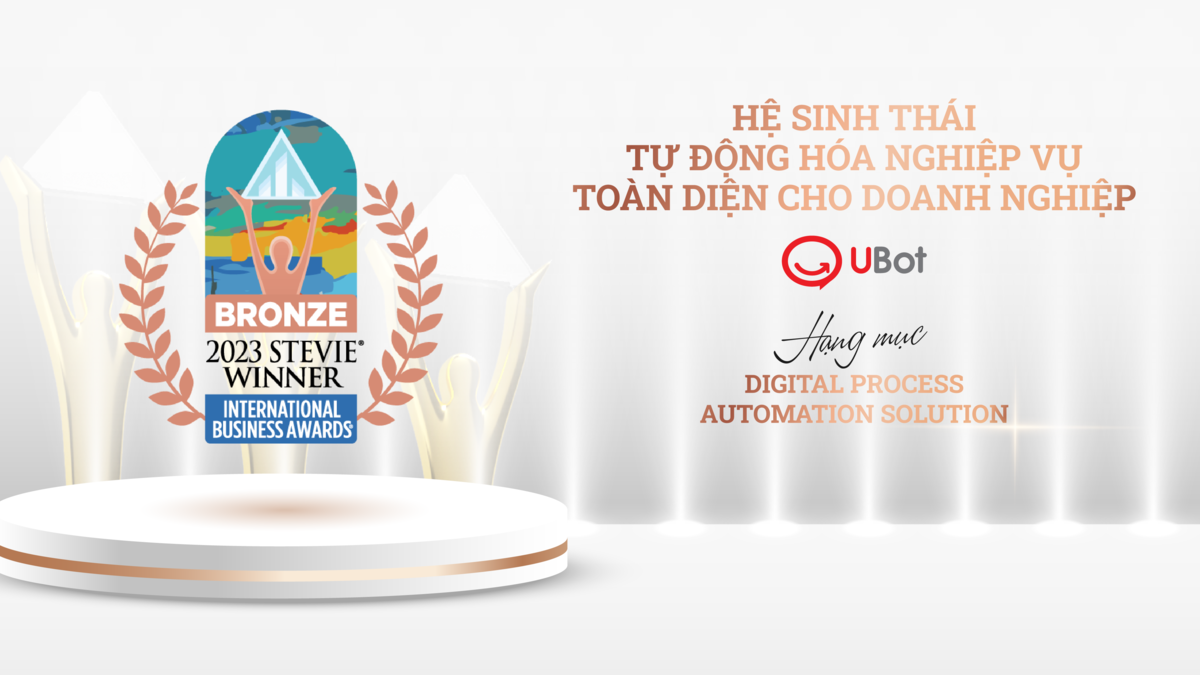 Audio anomaly detection solution – SoundAI is a solution applying sound detection to identify abnormalities in the manufacturing field, which aims to revolutionize product quality testing activities. To automate product quality control on the production line and minimize equipment downtime, manufacturing factories can employ Sound AI, which uses sound detection characteristics to identify abnormalities with up to 95% accuracy. 
Digital commerce and experience services help businesses optimize user experience in the context of multi-channel commerce. Thanks to the most edge-cutting technologies to satisfy the expanding demands of enterprises in today's multi-channel setting, this service is demonstrating a positive part in the growth of the commercial distribution ecosystem, strengthening end-to-end commerce execution capabilities and delivering customer satisfaction experiences at every "touch point". 
Process automation solution for the insurance industry – Confidon is an AI application solution which helps businesses in the insurance field to automate manual tasks in the sales process, guarantee issuance and claim processing indemnification. With the support of Confidon, insurance businesses can improve their capacity and effectively make use of the advantages brought by customers while minimizing the arising risks.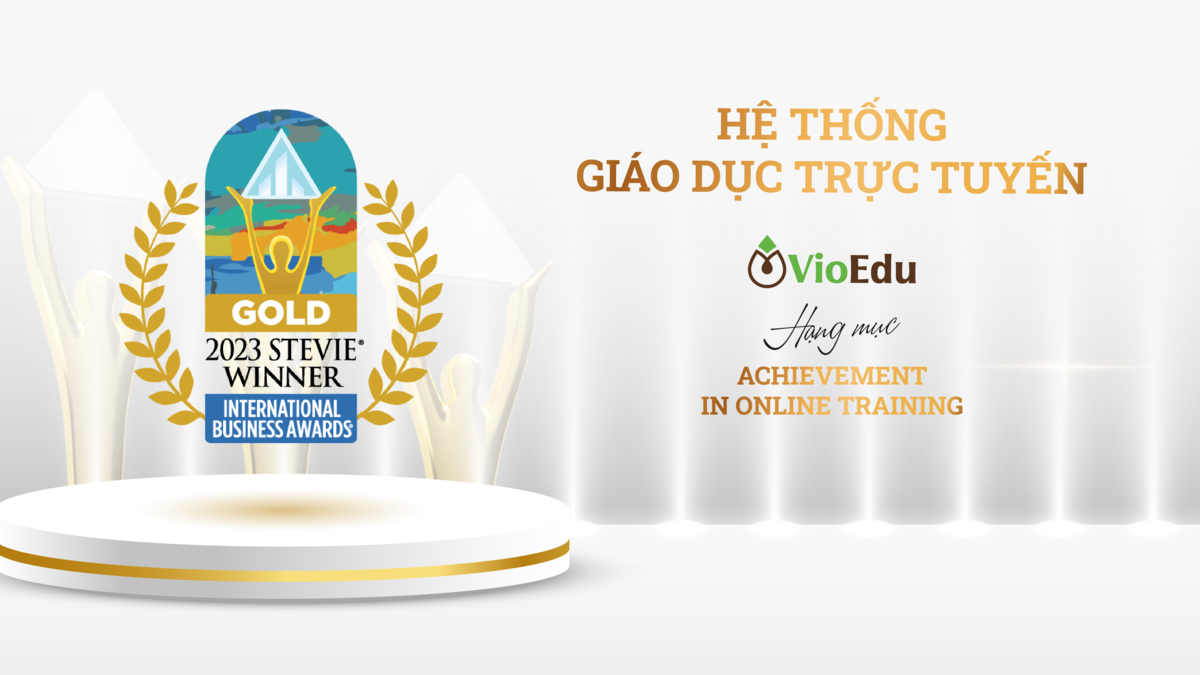 Online education system – VioEdu is the only solution winning the Gold Award in the field of online training. By the end of March 2023, the website had more than 17 million users, an increase of 5 times compared to 2021. In 2022, the website had 12 million page visits. VioEdu's "Math Arena" competition has attracted 63 million participants since its launch. Up to 10,000 schools in Vietnam use VioEdu to teach, input and store learning data, create tests and evaluate students. According to statistics on Google Search, "VioEdu" is in the Top 8 most prominent keywords in 2021 and top 3 online courses in 2022. From 2022 to now, the platform has an average of 1.5 million searches every month. 
Throughout the 35-year journey, FPT has constantly innovated, created, and upgraded the Made by FPT technology ecosystem based on trend-leading technologies such as AI, Cloud, Big Data, Blockchain, Hyper Automation in order to develop and provide products, solutions, and platforms that are open, reliable, flexible, smart, secure, and highly applicable. This  brings practical and effective values ​​to many millions of Vietnamese people, tens of thousands of businesses and organizations worldwide in all fields.
In 2023 – the 35th year of its development journey, FPT sets a new mission to become a corporation that creates happiness. Through innovative, technologically advanced services and solutions, FPT will continue to support each person, each group, and each corporation on the path to a positive experience. So as to serve tens of millions of individuals, hundreds of thousands of enterprises, and achieve world-class status, the Group aims to develop digital platforms and solutions based on cutting-edge technologies including Cloud, Artificial Intelligence, and Blockchain.
Thảo My