Cooperating with solution providers like FPT Smart Cloud will bring businesses many benefits, especially in terms of personnel when migrating to the Cloud.
Personnel challenges when moving to Cloud
In Vietnam, the trend of businesses moving to the Cloud has been strongly promoted since the Covid-19 pandemic's early stages. A survey by Internet Data Corporation (IDC) shows that, in 2022, more than 90% of businesses persistently use cloud services to ensure uninterrupted business procedures after the pandemic.
However, due to the shortage of skilled professionals, many businesses are still facing difficulties in effectively applying cloud computing. TopCV's data shows that by the end of 2022, although IT personnel is one of the three most sought-after positions by businesses, it is also the most difficult to recruit and retain by the end of 2022.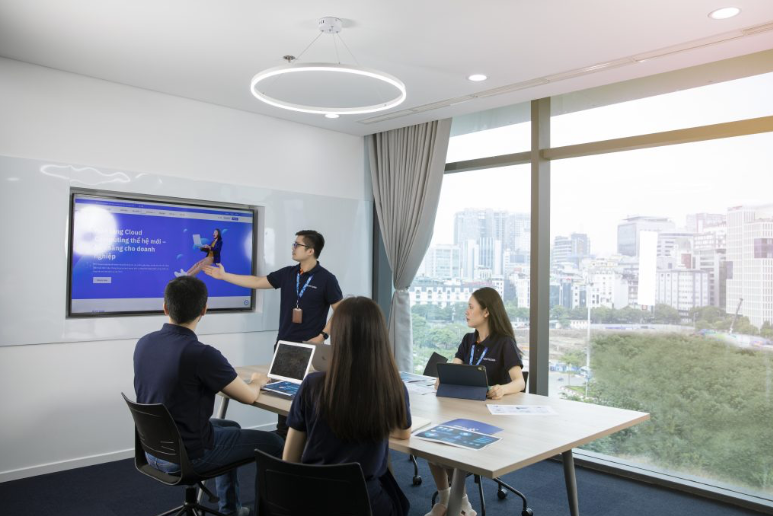 Cloud computing programmers are among the top 5 most challenging occupations to fill in 2022 and expected  in 2023 because the quality of human resources hasn't met the requirements and expectations of the employer.
Enterprises' IT personnel need to have extensive capabilities in solutions, as well as practical operating experience in order to operate Cloud platforms such as Microsoft Azure in particular and Multi-cloud in general. Even when acknowledged mastering, these staff still have to regularly update on the structure of the platform, security systems, and new policies from Cloud companies.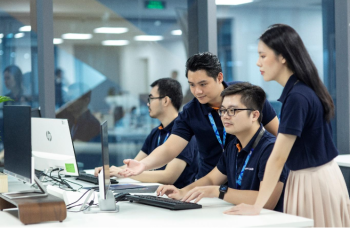 According to surveys, 86% of IT managers in businesses believe that the stately progress of cloud projects is due to a lack of highly-trained human resources.
From the view of Mr. Doan Dang Khoa – Deputy General Director at FPT Smart Cloud, the specialized staff don't have enough expertise and experience, which can cause shortcomings in the management and operation of the Cloud system. This inadvertently leads to security holes, indirectly causing businesses to suffer hacker attack, resource abuse, data loss, system disruption and unexpected costs.
Solutions for businesses' human resource problems
It frequently costs time and money to recruit new specialists or workers. As a result, many businesses opt to utilize the tools and assistance offered by reliable Cloud service providers in the market. Around 84% of firms desire to adopt cloud services from CSP, a partner offering cloud solutions internationally, according to figures from IDC's Success Cloud Partners.
Among current solutions, Microsoft Azure is chosen by 80% of Fortune 500 companies and is rated to help businesses save investment and maintenance expenses compared to the use of physical infrastructure, thereby boosting competitiveness and creating new breakthroughs.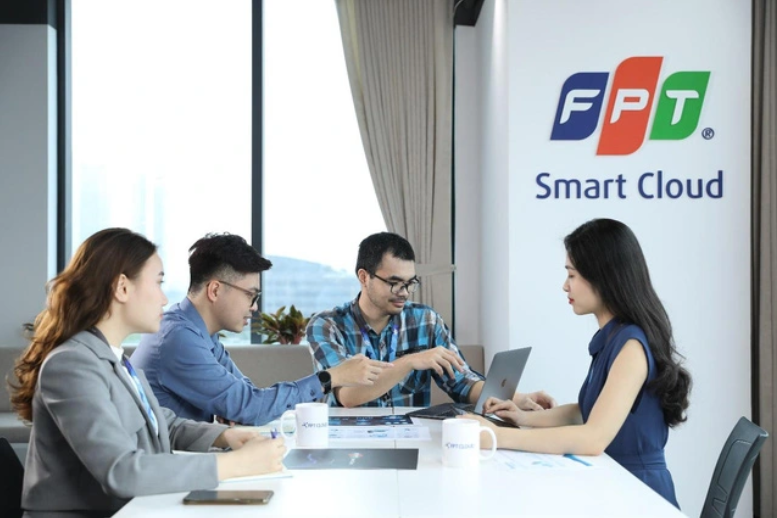 In Vietnam, FPT Smart Cloud is Microsoft's largest partner providing Azure solutions, allowing businesses to take full advantage of the benefits when choosing this platform. With the ability to comprehensively support Cloud operations, FPT Smart Cloud provides a complete solution of Human – Process – Tools necessary for all business customers to quickly conquer cloud computing in the digital transformation.
When cooperating with FPT Smart Cloud, businesses will be consulted and supported by a team of specialists from both FPT Smart Cloud and Microsoft in deploying management and monitoring of Cloud services for businesses 24/7.
FPT Smart Cloud assists companies in setting up and deploying a standard system by applying ISO standards during operations. They also offer some incentives such as Free system survey costs; Support conversion costs and sponsorship packages using Cloud services; Consulting and training to increase an enterprise's technological capacity.
In particular, businesses will get three months of free experience with exclusive management tools for multi-cloud solutions developed by FPT. With this tool, businesses will be supported to automatically and securely manage uniformity between cloud platforms, which optimizes costs and saves human resources in a multi-cloud environment. Contact us here for a consultation.
Duc Anh