In the current volatile economic context, most businesses cope with double pressure to both cut costs to maintain operations, and find ways to maintain and increase revenue. This is a tremendously challenging issue for corporate managers.
VDCA Conference 2023 with the topic Beyond Digital was organized by the Vietnam Digital Communications Association (VDCA) on August 11th. There is the presence of nearly 1000 guests and more than 12 speakers, who are leading experts, world-class leaders from famous businesses, pioneers in the fields of technology and communication.
During the event, there were 2 discussion sessions: "Tactical changes and moves" and "AI data and future perspectives". The speakers focused on sharing success stories through the application of digital tools and new technology solutions, thereby helping enterprises grow and develop effectively. Additionally, this serves as a forum for administrators to share ideas, acquire new knowledge, and uncover cutting-edge strategies in the area of digital transformation.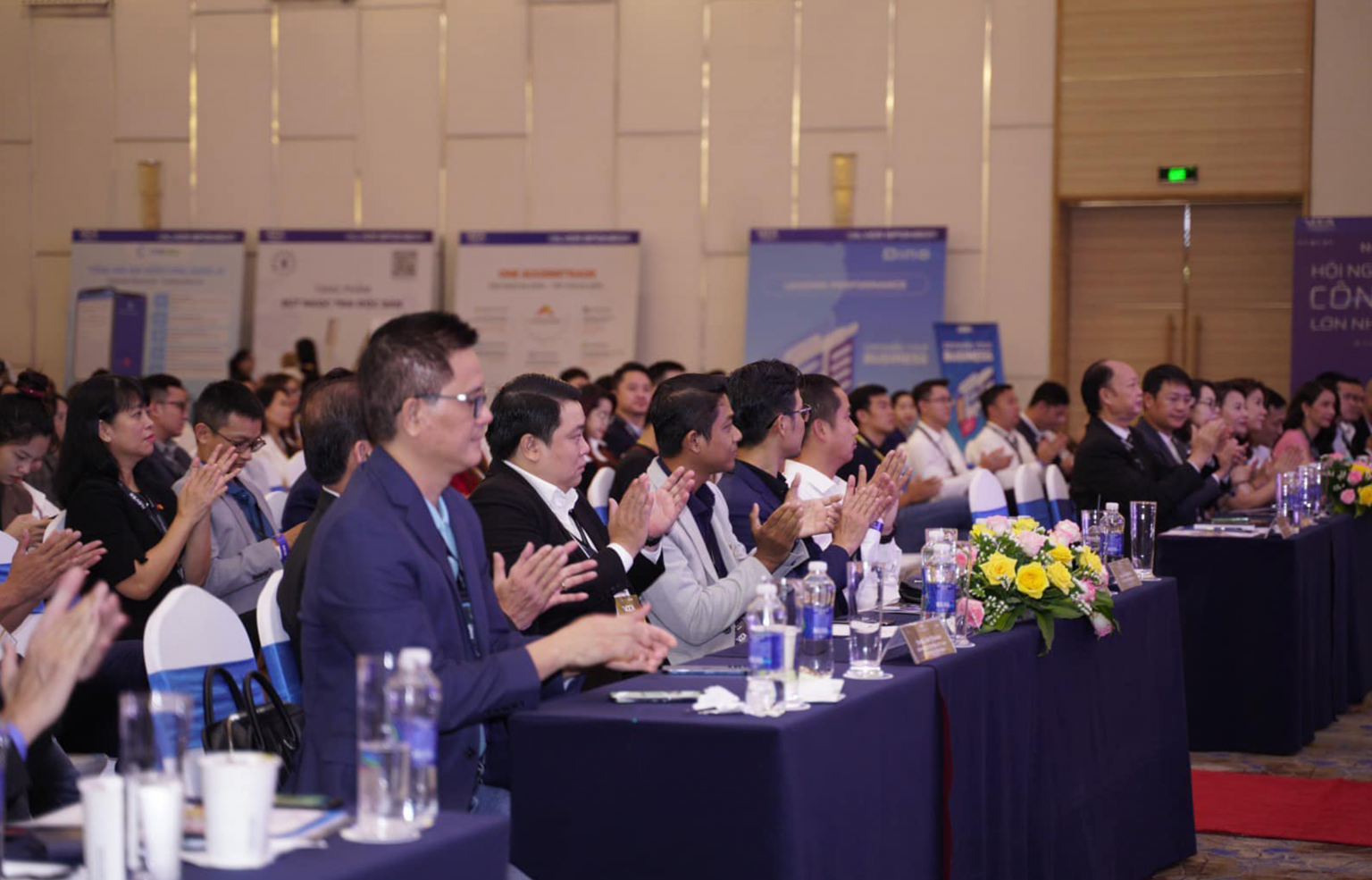 As a speaker in the morning session, Mr. Bui Minh Tien – Director of Cloud Business Center of FPT Smart Cloud shared his management perspective with solutions to help enterprises optimize costs and increase revenue in the current period of digital transformation.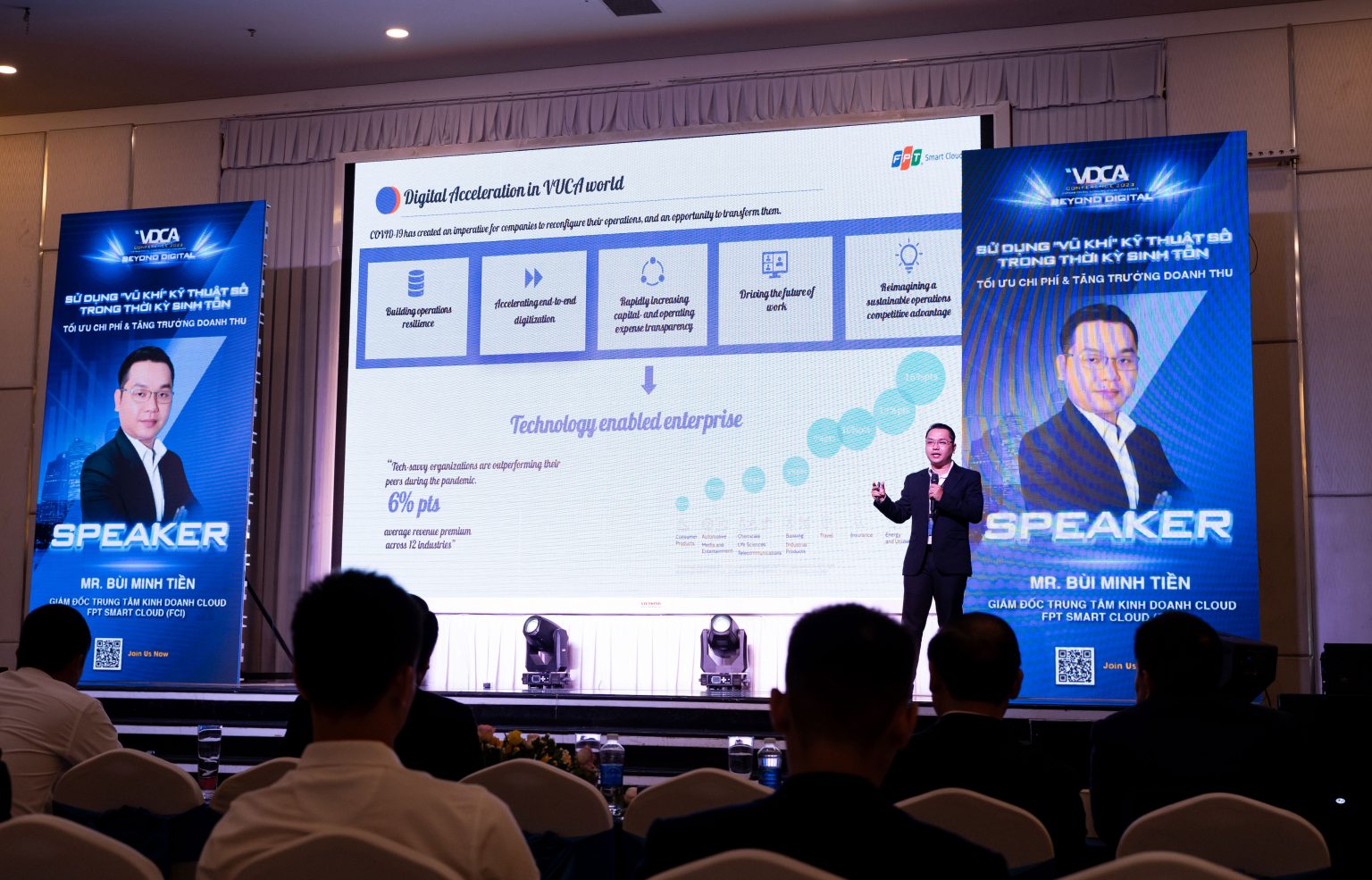 Through the application of Artificial Intelligence (AI) solutions such as voicebot, chatbot… in business and customer care, FPT Smart Cloud not only improves user experience, fully integrates business, provides quick support, convenience; but also helps customers increase competitiveness, optimize costs and achieve business efficiency. Customers and partners including FWD, Home Credit, FE Credit, TPBank… have successfully deployed and applied FPT.AI's solution applications. 
Additionally, applying the conversion trend from CAPEX to OPEX and cloud-based application has helped businesses reduce many operating costs and increase flexibility for business and production activities. Instead of making a large initial investment in hardware and software, enterprises simply pay the cost of using the services. FPT Smart Cloud offers 2 flexible Cloud pricing policies for customers to choose: paying according to actual usage needs or fixed packages allowing customers to have the most suitable flexible payment method. As a consequence, businesses can optimize costs, easily manage finances and focus on their main business development goals.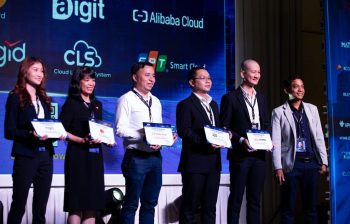 FPT Smart Cloud is honored to be the Gold Sponsor accompanying the Vietnam Digital Communications Association (VDCA). By examining the subject of digital transformation from a fresh angle, firms may use cloud computing and AI technologies to reduce expenses and increase revenues.
FPT Cloud