After 10-month application, FPT IS sales staff has directly received hundreds of millions Vietnamese Dong through the "Sales through FIS" policy of FPT Smart Cloud. 
Specifically, ten business deals with major customers were recorded thanks to the successful cross-selling of FPT Cloud's strategic products. FIS sales staff's effort is to introduce and consult FPT Cloud's products and services to FIS's customers including private- and state-owned enterprises. 
Working together based on the understanding of technological capabilities and unique strengths of each subsidiary, FPT Smart Cloud along with the System team have implemented the consulting, service proposals, solution packages suitable to the needs of customers in different fields and fruitfully conquered billions of contracts with big customers naming Trung Nguyen Group, JACCS, Yamaha… According to the FIS representative, three units have the sales staff participating in cross-sale programs including FIS BNK, FIS ES, FIS DT. Particularly, FIS ES leads in the number of salesmen "joining the war" as well as "commissions" received.
As stated in the policy issued on September 1, 2022, officials are given all needed conditions to increase their income. "Commission" is the highest paid for FIS sales staff based on the first-year revenue. Subsequent years or re-signing will also be entitled to a commission under the program. Especially, FIS sales staff receive great rewards when the planned sales are exceeded. Activities to improve sales capacity and product understanding are also focused and promoted by continuously organizing presentations and introducing products through the "Partner Enablement Workshop" series.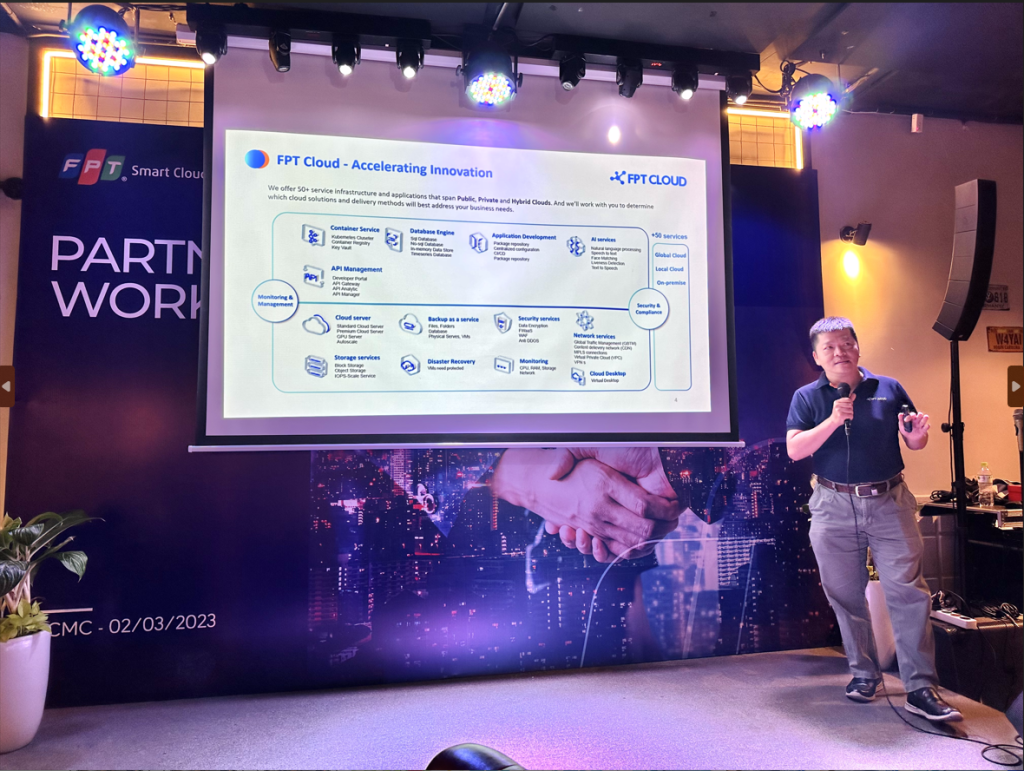 The exchange and bonding activities among officials of the two sides, the honor to excellent salesmen, are also periodically organized by FPT Smart Cloud so as to recognize the contributions of partners and promptly support the salesmen in sales work.
Mr. Doan Dang Khoa – Deputy General Director of FPT Smart Cloud said that this is a "sweet fruit" from the sales cooperation policy between FPT IS and FPT Smart Cloud. This expresses the spirit of One FPT to overcome all limits, cooperate efficiently among subsidiaries, which pays contribution to Cloud computing market expansion and occupation in Vietnam.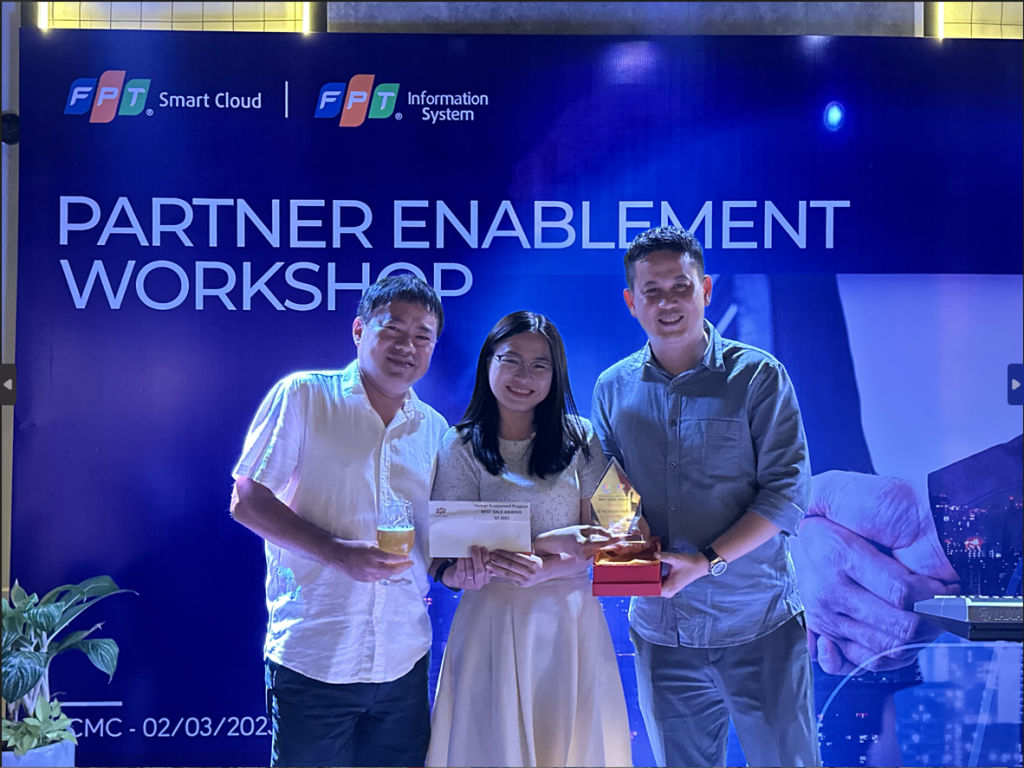 FPT Cloud is a new generation cloud computing platform, developed based on an open infrastructure architecture, capable of providing a wide variety of internationally certified service models, complying with global leading security standards such as PCIDSS, ISO 27017:27013… As a Cloud platform possessing many advantages based on understanding the business environment which has its own peculiarities in Vietnam and smart Artificial Intelligence application, FPT Cloud makes a difference for Vietnamese businesses. Up to now, FPT Cloud has owned more than 80 powerful cloud computing services from Infrastructure as a Service (IaaS) to Platform as a Service (PaaS), Software as a Service (SaaS). Businesses using FPT Cloud's services always receive comprehensive 24/7/365 support from a team of leading FPT experts.

The policy of cooperation in selling between member companies is part of FPT Smart Cloud's strategy in order to take advantage of the internal strength of elite workforces and promote the business expansion of "Made by FPT" products. This not only recognizes the efforts of each individual, but also helps the company increase sales and profits significantly.
Thao Le