On August 17, 2022, FPT Smart Cloud Co., Ltd (a member of FPT Corporation) was the only Asian company honored by the Stevie Awards in the category of Most Innovative Tech Company.
The Stevie Awards, known as the "Oscar of the business world", intends to honor and recognize the achievements and positive contributions of experts and organizations worldwide. In particular, the International Business Awards has grown to be one of the prestigious awards that are achieved by leading international enterprises and organizations such as Google, IBM, Dell Technologies, NVIDIA… 
The recognition of breakthroughs in creativity and innovation
FPT Smart Cloud overcame 3700 nominations from 63 nations and territories across the world, including top IT firms like Conductor and Nuance. FPT Smart Cloud has the privilege of being the only Asian representative to win the highest praise from the 300 members of the jury globally for the category of Most Innovative Tech Company.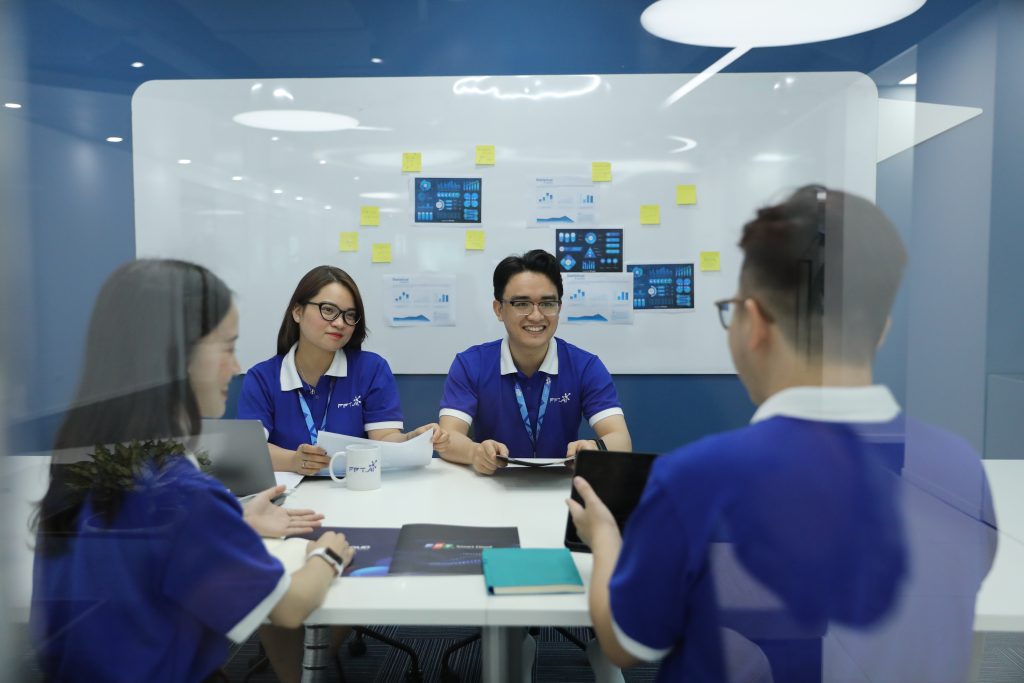 According to comments from the Jury Panel, FPT Smart Cloud creates tremendous breakthroughs and imprints only after two-year establishment. The company has not only made significant advancements in product development and innovation to earn certification from Microsoft, Google, and VMware as well as important partnerships, but it has also served thousands of significant domestic and international businesses. Besides, FPT Smart Cloud owns many highest-level information security certificates including PCIDSS, ISO 27001, ISO 27017, ensures strict criteria for international standard system design to meet SLA 99,99% and information security as well as meets global security standards.
FPT Smart Cloud has the mission of turning every business into a technology enterprise by innovative breakthroughs in technology and products. Two strategic platforms, FPT AI and FPT Cloud, are continuously developed and invested in R&D activities to expand and upgrade breakthrough features. FPT Smart Cloud is currently providing more than 70 innovative solutions and services ranging from infrastructure to applications based on international standards. This meets the specific needs of Vietnamese businesses, speeds up the digital transformation journey with flexible low-cost infrastructure, optimizes costs and enhances security. 
Efforts in creativity and innovation are also recognized by a variety of domestic and international awards such as Top 10 Sao Khue 2020 & 2022, Top 3 Excellent Digital Platform "Make in Vietnam", Vietnam Digital Transformation Award – Typical digital transformation products and solutions category. FPT Smart Cloud is also the technology enterprise that has paid a lot of contribution to the community in the fight against COVID-19 with solid technology solutions and infrastructure such as Virtual assistant switchboard to retrieve COVID patients, Chatbot to support patients…
"As a pioneer in the field of AI and Cloud technology, FPT Smart Cloud always prioritizes and focuses on promoting innovation, which gradually becomes a culture of the company. Thanks to the Stevie® Award, FPT Smart Cloud is motivated to accomplish the mission of constantly innovating together with creating an ecosystem of top-notch products and services. This contributes to the objective of economic progress and provides long-lasting activities for the community and society." – Mr. Le Hong Viet, General Director of FPT Smart Cloud said.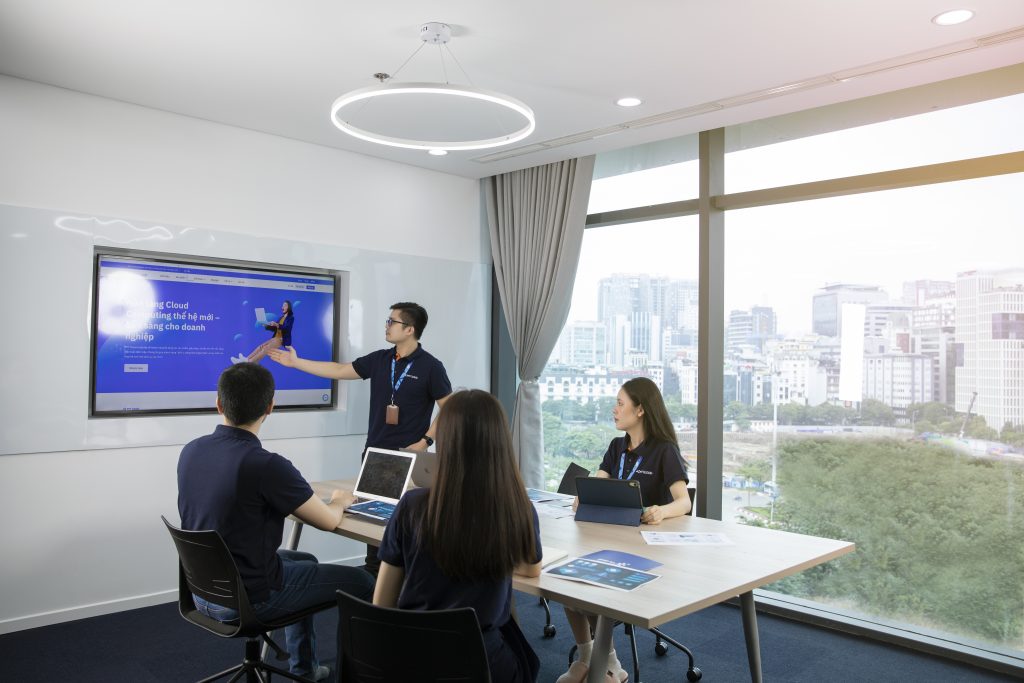 As a leading provider of Artificial Intelligence (AI) and Cloud Computing solutions in Vietnam, FPT Smart Cloud pledges to make significant investments in the growth of the technological, human, and new product ecosystems in the coming period. 
FPT Smart Cloud
FPT Smart Cloud is a reliable provider of Artificial Intelligence (AI) and Cloud Computing in Vietnam.
FPT. AI – the Artificial Intelligence platform has worked with different enterprises to improve operational and customer care processes, which creates more enormous values for users.
FPT Cloud – the Cloud Computing platform also meets a set of information security technical criteria for Cloud Computing infrastructure. The platform satisfies the rigorous appraisal process of the Ministry of Information and Communications and is provided to e-Government, which makes an important contribution to promoting the Digital Government and Digital Economy. 
FPT Smart Cloud is currently supplying more than 50 diverse services from infrastructure to applications based on the international standards, meeting the specific needs of Vietnamese businesses. This plays a vital role in speeding up the digital transformation journey with flexible infrastructure, optimized costs and advanced security. 
The Stevie® Award
First taken place in 2002, the Stevie® Award is an award honoring the achievements of enterprises from all over the world. The Stevie® Award consists of 8 award systems: International Business Awards, German Stevie Awards, Middle Eastern Stevie Awards, American Business Awards, Stevie Awards for Women in Business, Stevie Awards for Great Employer and Stevie Award for Sales and Customer Service. On average, the award makes an appeal to the participation of 12.000 units from 70 countries globally each year.
In particular, the International Business Awards 2020 includes 12 categories, 3.700 nominations from 67 countries around the world. This year, COVID-19 Response Categories is a special category to recognize the accomplishments of individuals and associations that have actively worked to protect the community's health, safety, and employment.