The two authors of the initiative "Automatic invoicing system" and the team that won the Bronze Prize in the iKhien Finals No. 3 of 2023 were honored and given trophies by the FPT Smart Cloud Executive Board on the afternoon of June 12, 2023.
The project "Automatic invoicing system" of Nguyen Duy Dinh and Hoang Thi Thu Ha is the system integrating directly on the customer management system of FPT Smart Cloud, interacting through Rest API, receiving and processing invoices via eInvoice.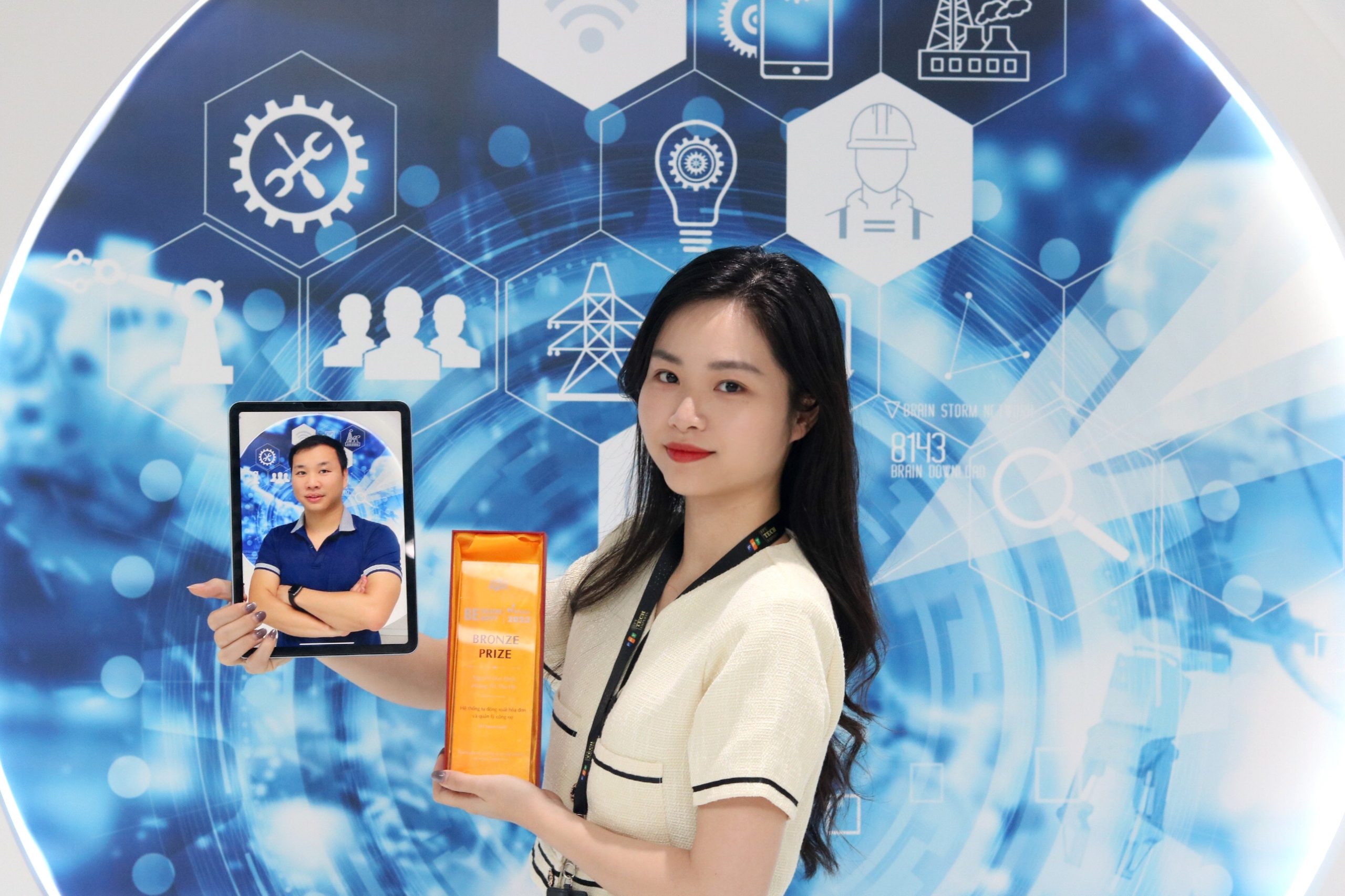 The system is built in the real context of business growth and development at the unit with a large number of customers and small invoice value. As a result, the Finance – Accounting department is under a lot of pressure to manage and control debts.
The initiative was highly appreciated by the Chief Examiner for its "self-made", "interesting" and "useful for every company". It improves the invoicing process five times more than it did before after six-month application. In particular, the time required to input and wait for the system to process an invoice, which was previously around 10 minutes, is now only 2 minutes. Currently, the average number of days of outstanding debt has decreased by 27.7% (from 50.1 days in January 2023 to 36.2 days in April 2023).
"The company always encourages the talented to create initiatives assisting work and procedures to run automatically, conserving human resources and using budget effectively. IKhien is a chance for FPT Smart Cloud to introduce more breakthrough initiatives in the upcoming Finals." – Mr. Nguyen Ngoc Minh, Deputy General Director of FPT Smart Cloud said.
Tran Quan 
Launched in 2017, iKhien is a contest to seek and honor the creations of FPT people. The program's objective is to nurture, encourage and inspire FPT people to develop useful innovations, solve internal problems and bring value to customers. Moreover, in the direction of commercialization, it forms the spirit of self-research, self-study and technology mastery of FPT people.