Following the success of the in-depth video series on cloud computing technology, FPT Cloud Insights #4 will be broadcast live at 11am on Wednesday, May 17, 2023. Mr. Nguyen Hai Nam – Security expert of FPT Smart Cloud, will share about "The similarities and differences between on-Prem and Cloud security".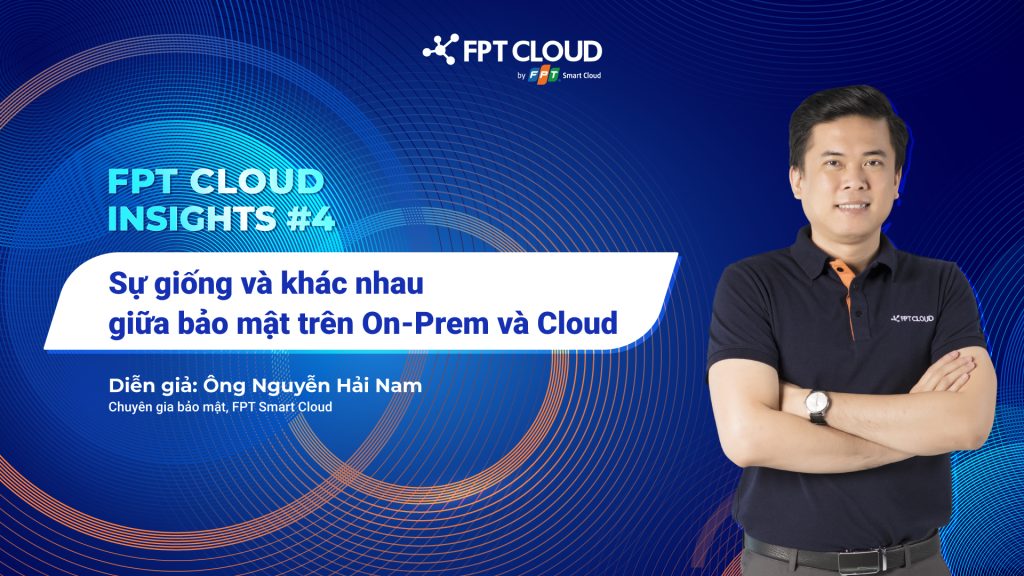 FPT Cloud Insights is a series of in-depth sharing videos about cloud computing technology made by FPT Smart Cloud. With attractive content shared by leading experts, FPT Cloud Insights will help businesses solve real-life situations in the process of developing management strategies and operating in the Cloud Computing environment. This will result in a breakthrough in innovation, improve customer experience, and meet business needs in digital transformation.
After the first 3 episodes with the content on How to optimize the process of migrating the system to the Cloud, How to move the database to the Cloud, and How to operate the system on the Cloud, FPT Cloud Insights #4 will bring detailed information about the similarities and differences between on-Prem and Cloud security. According to Mr. Nam, security on on-Prem and Cloud has a lot of differences. When moving an on-Prem system to the Cloud, businesses need to grasp necessary knowledge to deploy suitable security solutions and avoid unnecessary losses during operation.
At FPT Cloud Insights #4, Mr. Nam will share about:
Similarities and differences in accessing, integrating and deploying On-Prem and Cloud security solutions

Experience in dealing with real-life security situations in clients' businesses

Expert advice to operate a system on the Cloud securely
Join now HERE in order not to miss useful information and advice from experts.
Hai Ngan