After ten months of implementing the "Sales through FIS" approach, FPT Smart Cloud noted the success of new contracts signed by FPT IS sales staff. In the near future, it is anticipated that the policy that has successfully taken advantage of the synergy between OneFPT and its subsidiaries would be applied by the entire Corporation.
Working together based on the understanding of technology capacibilities and individual strengths of each member, FPT Smart Cloud and FPT IS have implemented consultation and proposal services, and built solution packages to satisfy the needs of each customer. In each field, there have been contracts worth billions of Vietnamese Dong which won with prestigious clients naming Trung Nguyen Legend, JACCS and Yamaha.
Along with good policy, the system's sales staff can also take part in various activities organized by FPT Smart Cloud with the aim to improve sales capacity and product understanding. Product introduction through "Partner Enablement Workshop" is promoted thanks to continuous training sessions.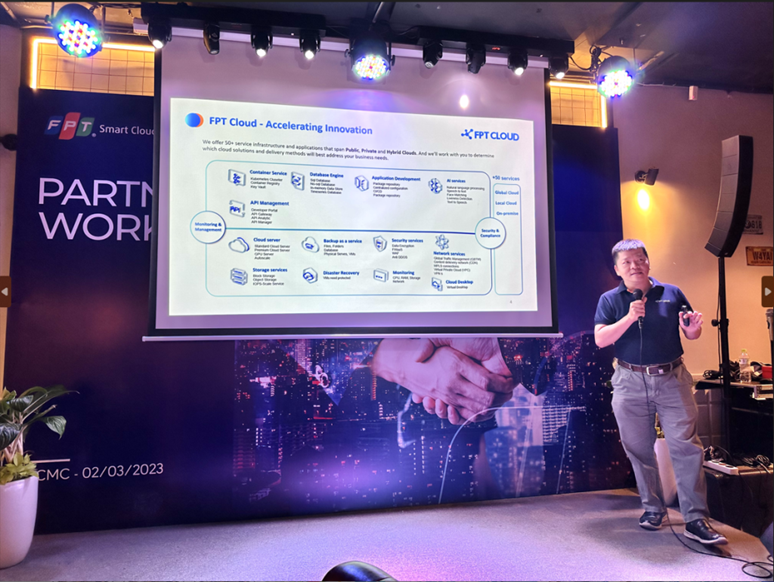 Specifically, 10 successful deals were recorded. Participating in the cross-sale program, 3 units who are FIS BNK, FIS ES, FIS DT sell the business sets. In particular, FIS ES takes the lead in the number of salesmen "joining the war" as well as revenue. This is the considerable effort of FPT IS sales staff when introducing and consulting FPT Cloud's products and services to customers including both private and public sector enterprises.
"The policy of sales collaboration between company members is part of FPT Smart Cloud's strategy to make use of internal strength for elite forces, and promote the business expansion of "Made by FPT" services. This not only recognizes the efforts of each individual but also increases the company's revenue and profits significantly. The initial results have been highly positive, which makes us hope to replicate and deploy this policy to all F members." – Mr. Doan Dang Khoa, Deputy General Director of FPT Smart Cloud shared.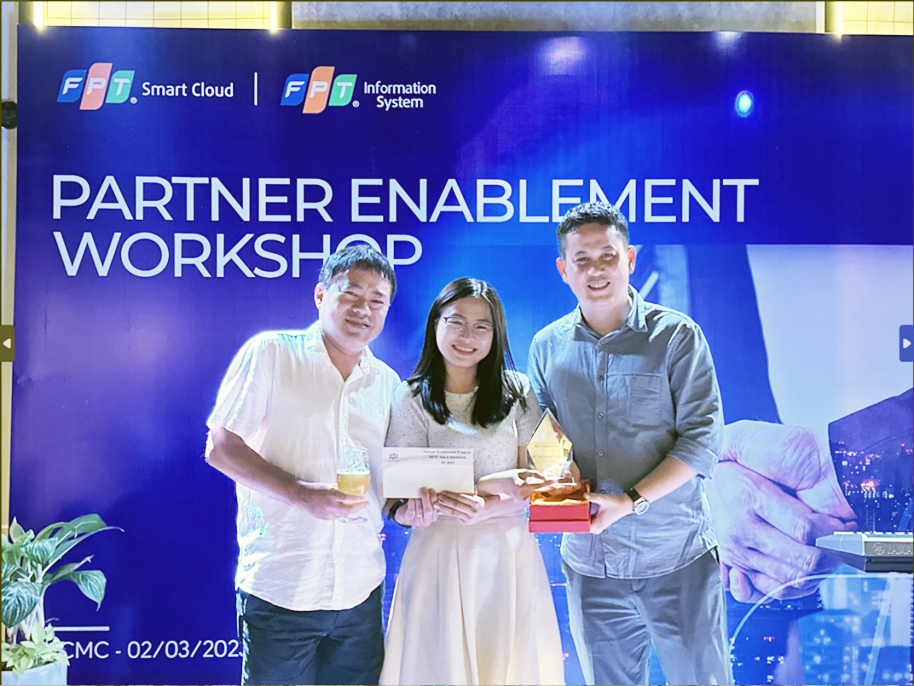 According to Mr. Than Minh Ngoc – Deputy Director of Business Division (FPT IS ES): "The introduction of the FPT Cloud cross-selling policy at FPT IS demonstrates the spirit of OneFPT. Furthermore, there are no restrictions or barriers between subsidiaries or AM (Account Manager) when participating in the policy. They can sell products in the "Made by FPT" ecosystem, which benefits both the organization and business staff.
For FPT, the policy substantially contributes to enhancing marketing, promoting growth and reaching more customers with "Made by FPT" image. When taking advantage of good opportunities, capable and aspirational salesmen can help to double or triple the revenue."
FPT Cloud is a new generation cloud computing platform, developed based on an open infrastructure architecture, capable of providing a wide variety of internationally certified service models, complying with global leading security standards such as PCIDSS, ISO 27017:27013…
As a Cloud platform possessing many advantages based on understanding the business environment which has its own peculiarities in Vietnam and smart Artificial Intelligence application, FPT Cloud makes a difference for Vietnamese businesses. Up to now, FPT Cloud has owned more than 80 powerful cloud computing services from Infrastructure as a Service (IaaS) to Platform as a Service (PaaS), Software as a Service (SaaS). Businesses using FPT Cloud's services always receive comprehensive 24/7/365 support from a team of leading FPT experts.
Thao My