At the conference "FCI Manager Insights 2023" with topic #5 "FPT Culture and FCI Culture" taking place on the afternoon of July 20 in Hanoi, Mr. Phan Hong Tam – Director of Cloud Technology Division shared: "Culture is a way to help businesses develop evolutionarily and rapidly."
Under the guidance and sharing of Mr. Phan Hong Tam, the management team of FPT Smart Cloud has become increasingly focused on FPT Culture in general and company's culture in particular from the very first days of establishment until now. The training session was very intriguing with various meaningful stories from long-serving FPT officials.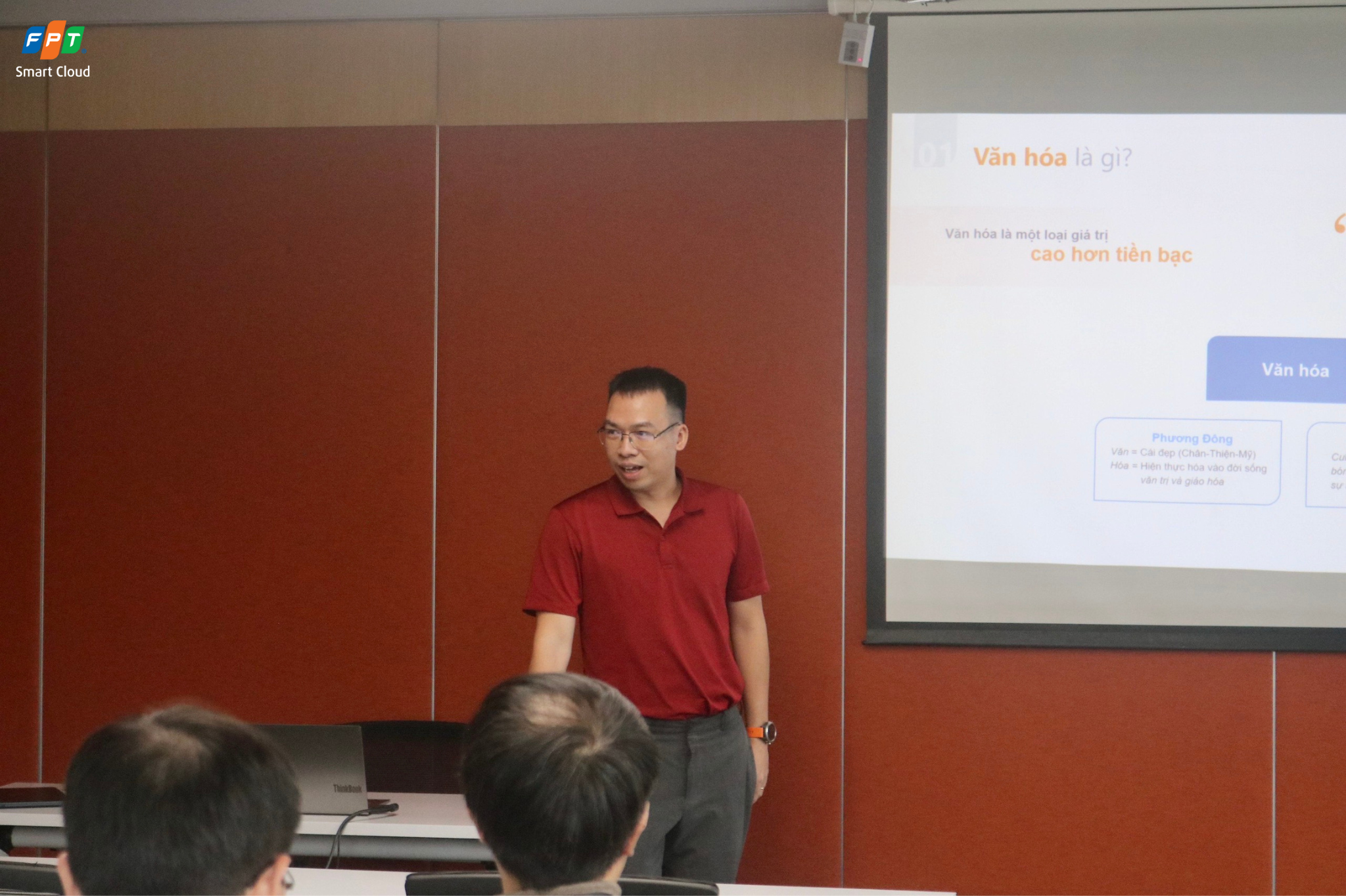 As stated by Mr. Tam, each enterprise has its own distinct culture. These are the common fundamental values, beliefs, behaviors, and attitudes that underpin how the members and leaders carry out their operations and accomplish their missions. That is also the main competitive advantage, driving the company's long-term performance and directly influencing productivity. 
FPT is the largest technology corporation in Vietnam with tremendous growth every year. Additionally, it is one of the businesses that sponsors a variety of cultural events throughout the year, including the STCO Concert, Community Day and Village Festival. Over the past 35 years, FPT members are proud of the values they have created, especially the typical cultural values "Ton – Doi – Dong, Chi – Guong – Sang" (Personal respect, Innovation spirit, Teamwork – Meritoriousness, Exemplarity, Lucidity).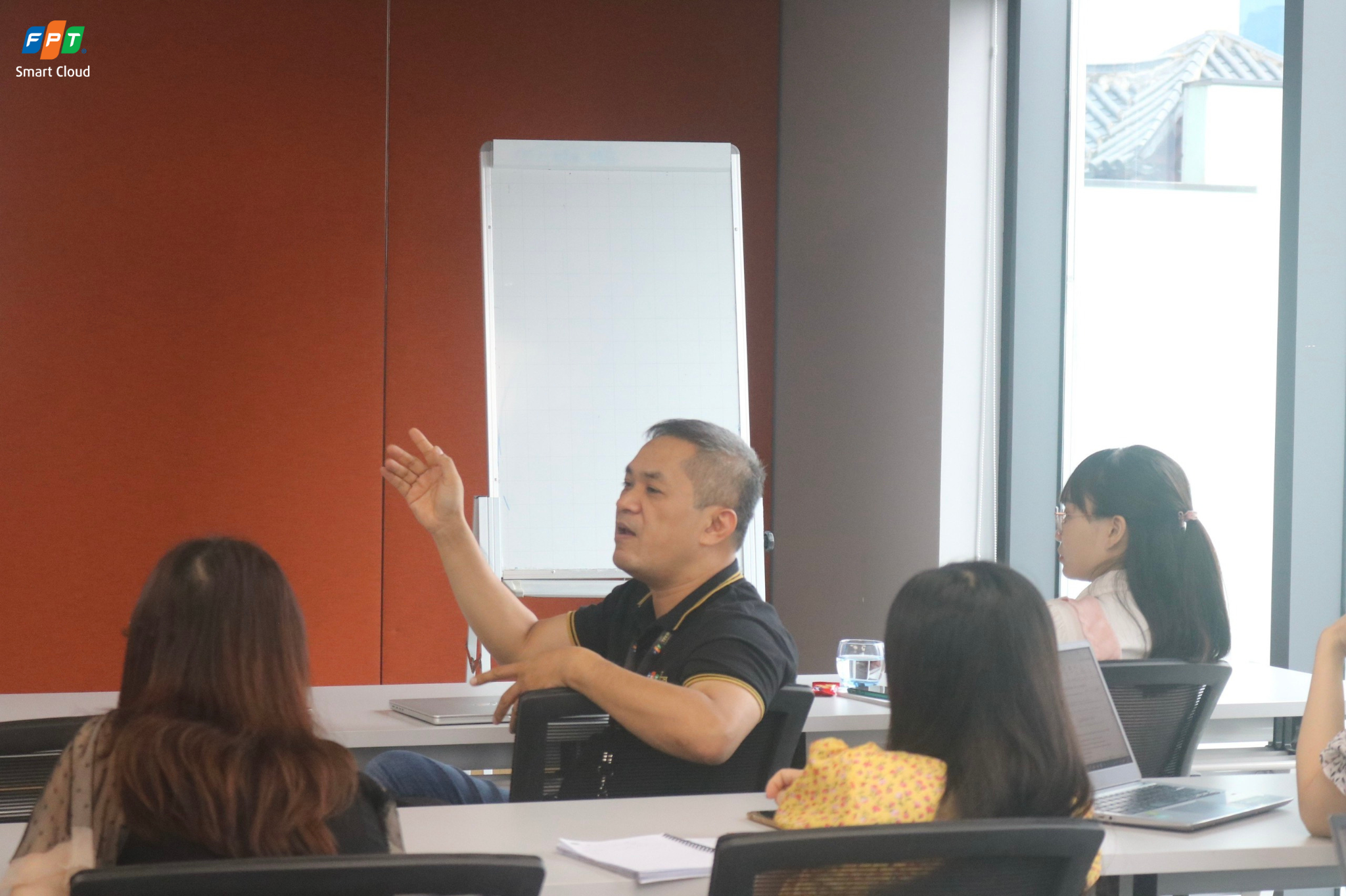 The workshop is an opportunity for the members to discuss the question "Why did you continue working for FPT for such a long time?" and find a way to connect employees with the organization, increase the happiness and satisfaction of staff at FPT & FCI. To jump to the ending, the management team shared how to overcome the outstanding limitations to build a creative, open and different working environment. 
FCI Manager Insights 2023 Workshop series was implemented starting from March with the view to foster the management team's capacity; enhance important leadership skills and develop a happy, understanding and empowering workplace. 
Hai Linh